Luxury Discovery Collection
Free shipping

Free shipping in the EU from € 55
Free shipping U.S, CA, Uk, AU, from €69,95


Certified

Cruelty Free
COSMOS Organic
Vegan


Skincare

Unisex
High quality ingredients
Essential oils

Durable

100% natural
Organic skin care
Recyclable packaging
Desert Rose • Vegan Body Oil • Rose peonies | Musk | 100ML
Regular price

Sale price

$99.00
Seen in VOGUE!


Pay securely or/and either afterwards in three instalments.
Top notes: Rose Peonies, Musk (fragrance)
Undertones: Patchouli
Limited stock available.

Why?

- Hydrates, firms and softens the skin.
- Suitable for all skin types, for all ages.
- Rich in vitamins A, B, and E, (Improves the skin's own elasticity and stimulates collagen production)
- Absorbs quickly and contains more than 15 natural ingredients and essential oils. (For soft, smooth, even and hydrated skin).
- Hermetically sealed, good for travel size.
Shipping information

Free shipping EU from
€55,-Free shipping UK, US, CA, AU €69,95
Ordered before 8:00 Pm = shipped same day.
Instructions

Shake before use and apply from the neck down. Smooth over damp skin and massage in circular motions. Keep away from extreme heat. Suitable for all skin types.

Because our ingredients are raw and active, there may be slight color or other differences. Keep out of reach of children. Contains aromatic ingredients. Please review the listed ingredients, if you have a known allergy we recommend that you do not use the product. For external use only.
Vegan products & Ingredients

Natural, nourishing oils form the basis of the dry body oils.

Rosehip Oil, This oil is known for its ability to improve skin elasticity, reduce scars and fade fine lines. It contains vitamins A and C, which help with collagen production and hydrate the skin
Tamanu, is known for its calming and anti-inflammatory properties. It can help reduce skin irritations and promote healthy, radiant skin.
Calendula is soothing and moisturizing for the skin. It can help reduce redness and soothe irritated skin, leaving it looking softer and smoother.
Avocado Kernel Oil, contains healthy fatty acids and vitamin E, which contributes to hydration and can help the skin look more youthful. It can stimulate collagen production and nourish the skin.
Buriti, is rich in vitamin A and antioxidants, which protect the skin against premature aging. It can moisturize the skin and leave it with a healthy glow.
SheaButter, is an excellent moisturizer and can deeply hydrate the skin. It is known to improve skin elasticity and helps reduce dryness, leaving skin feeling silky soft.
Caocao Butter, The fat of cocoa butter creates a protective barrier that holds in moisture and prevents your skin from drying.

Our formula contains no alcohol, perfume, parabens or sulphates.
The ingredients of our products are imported separately from the country of origin, to create our products. Which means that we have limited available. Be the first to enjoy the benefits of our products.
Macadamia kernel oil offers several benefits for the skin, thanks to its unique composition of fatty acids and nutrients:


1. Deep Hydration: Macadamia kernel oil is known for its ability to penetrate deep into the skin, making it an excellent moisturizer. It helps hydrate the skin and keep it supple.

2. Soothing Properties.The oil has soothing properties that calm the skin and contribute to reducing redness and irritations.

3. Nutrients Macadamia kernel oil contains antioxidants, vitamin E, and other nutrients that can nourish the skin and protect it from free radicals.

4. Skin Repair: Due to the presence of palmitoleic acid, a fatty acid naturally found in the skin but decreases with age, macadamia kernel oil can help in repairing the skin barrier.

5. Anti-aging Properties. The antioxidants in the oil may help reduce signs of aging, such as fine lines and wrinkles.

6. Non-comedogenic:Macadamia kernel oil has a light texture and is non-comedogenic, meaning it does not clog pores. It is suitable for various skin types, including sensitive or acne-prone skin.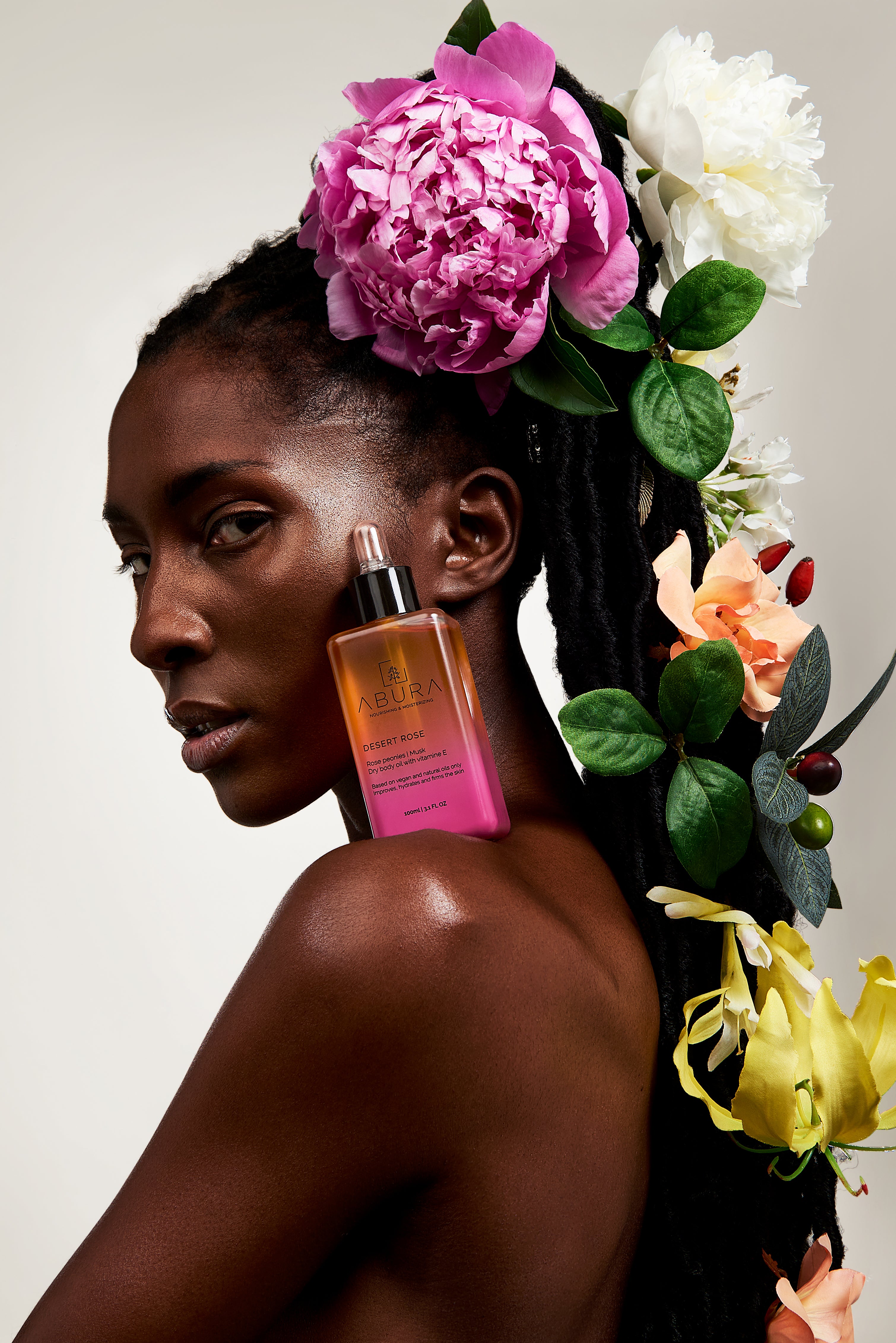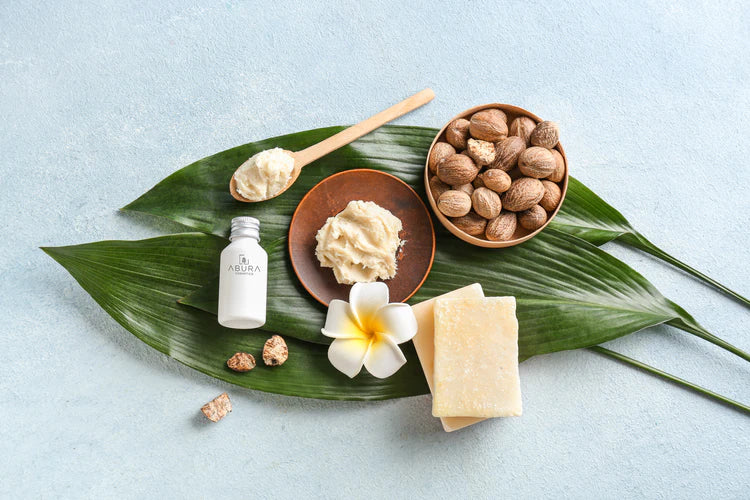 About our products
Natural, nourishing oils form the basis of Abura Body Oils. Think of Rosehip, Orange Blossom, macadamia, tamanu, buriti and shea butter. They are rich in vitamins A, B and E that improve skin elasticity and boost the skin's own collagen.
Valuable fatty acids keep the skin healthy, soft and hydrated. The wonderfully scented essential oils such as jasmine, bergamot, sandalwood, Ylang Ylang and more, create a true scent sensation and give each product a unique character.
view more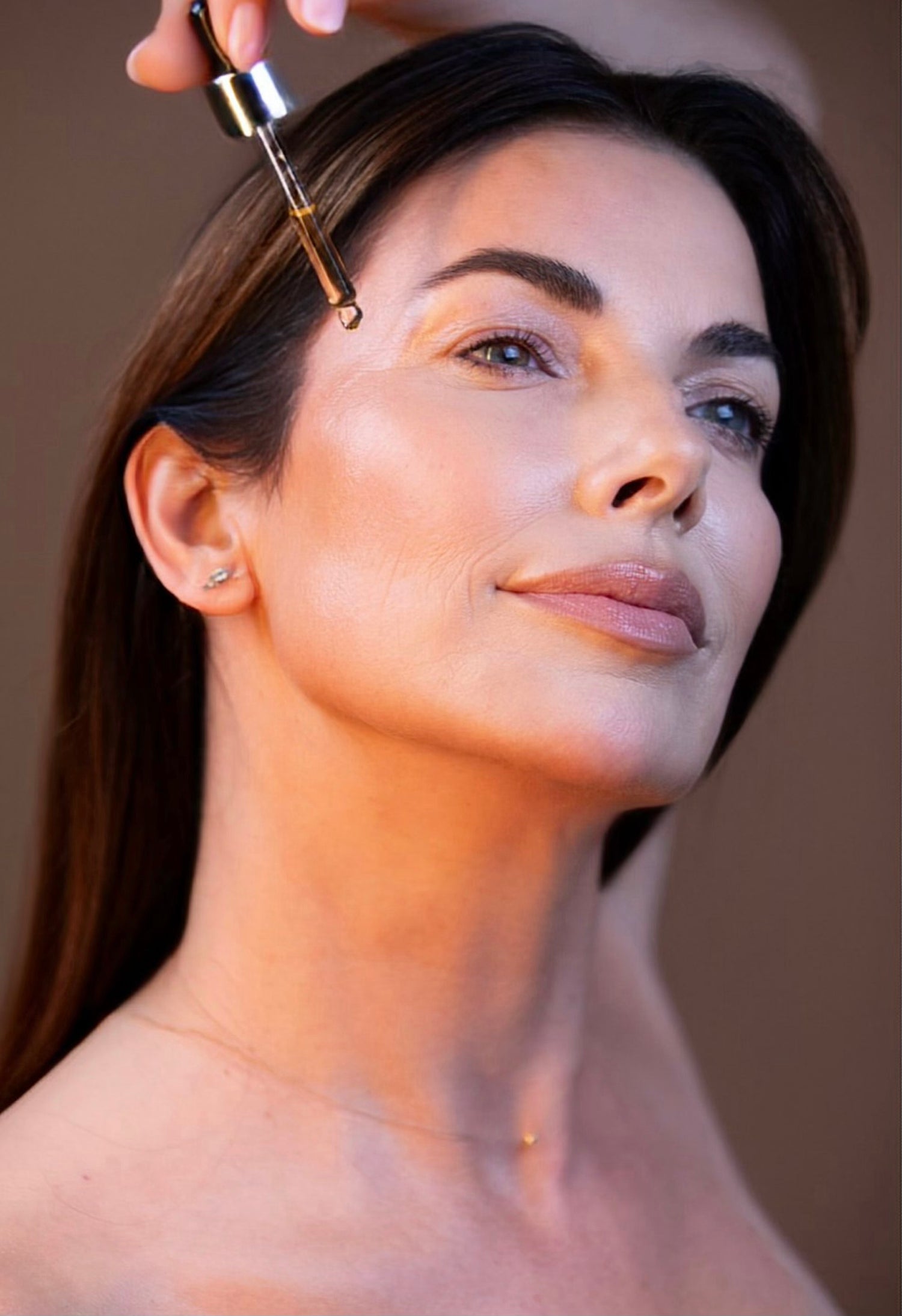 Vegan & Organic facial oil
For a youthful, healthy glow
This anti-aging facial oil ensures beautiful smooth, tight and healthy skin. With this nourishing facial oil you dare to show yourself and shine.
Our Nautilus Face oil nourishes, strengthens, hydrates and fights skin aging with natural ingredients. Read more...

Let customers speak for us